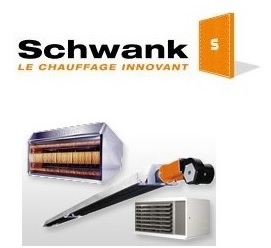 In January/2019 Sunkiss Matherm France celebrates 1-year anniversary of partnership with Schwank
Schwank is a worldwide market leader of infrared gas heaters for industrial buildings, outdoor applications and sports arenas.
Many football clubs have chosen through the years Schwank infrared heaters to provide more comfort to the supporters in their stadium during cold days – such as Real Madrid in "Santiago Bernabéu" Stadium, Chelsea and Feyenoord Rotterdam among others.
Sunkiss Matherm provides installation and after-sales service for all Schwank heating products in France.
We provide maintenance and repair of your existing heating installations and the supply of spare parts.
For all inquiries and information, please contact:
Gino Romeuf -g.romeuf@sunkissmatherm.com – phone: +33 472 272127
to learn more about our partner Schwank