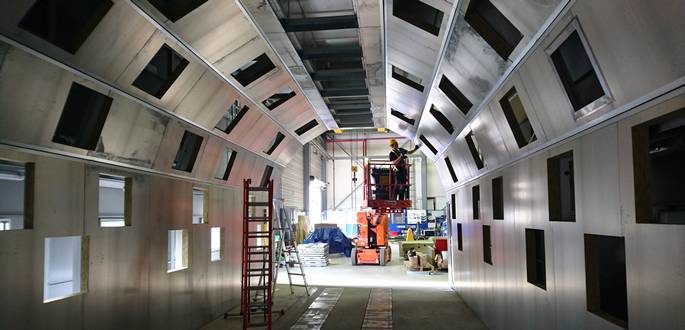 For one of our German customers, we install a paint drying infrared oven on aircraft reactors.
Characteristics of this installation :
Liquid paint drying oven, equipped with 32 thermoreactors® ST 500 installed in a recessed way.
Range of varied parts on mobile trolleys in rotation.
Temperature on parts : 80 to 120 ° C.
Our customer's main advantage: a gain of 3 hours over the drying time, compared to a traditional solution.